Coursework Writing Service With Great Reputation
Coursework is helpful in terms of education but challenging to all students. One of the reasons for it is frequency. Every student in the world gets tons of coursework during their studies. No matter what kind of assignment, whether it's an essay or a research paper – there's task after task without a break.
If you don't submit your assignment before the deadline, you'll lose some points. Several mishaps like that, and you lose a grade. Add some more, and you might even fail a subject. That being said, if you want academic success, you need to be serious about your coursework.
Or, you need a professional coursework writing service to take over when things become too hard for you.
Chose top SuperiorPapers writer for your coursework

Proficient at:
Philosophy
Literature
Business and Management
Art
Sociology
Political Science
Communications and Media
Creative writing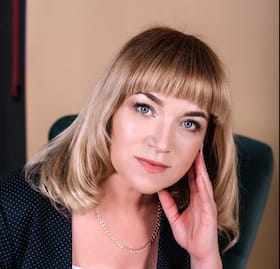 Proficient at:
Healthcare and Nursing
Psychology
Management
Sociology
Social Work
History
Marketing
Ethics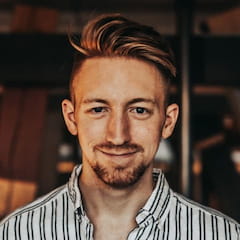 Proficient at:
Business and Management
Business
Criminology
Education
Political Science
Nursing
Human Resource Management
Finance
How to get coursework writing help from SuperiorPapers?
If you're here, you're probably thinking about hiring a coursework writer who will help you with your academic paper. But before that, you should learn everything about how our service works.
Firstly, you need to place an order. To do that, click the "Order Now" button on the main page of our website. Then, you'll get to the ordering form. Please, fill in as much detail as possible.
You need to specify the type of your paper, subject area, topic, writing style, number of pages, academic level, urgency, etc. Our customers may also ask for additional services such as proofreading, VIP support, top writer, and others. You should also upload any instructions that you have so that our coursework writer could take into account all the requirements.
If you're a returning customer, you may request coursework writing help from a preferred writer, and your order will become a top priority for him/her.
The only thing you do after placing your order is... wait. In contrast to other coursework writing services, we don't make students pick a writer by themselves. Our algorithm chooses the best candidate for a job automatically.
When a coursework writer completes your sample, we'll send it to your email or you may download it from the website.
Things you should know about our coursework writing service
Superior Papers is the number one writing service in the industry. Just like many others, we allow you to order coursework from us at a price. When you do, an expert handles that assignment and sends it back to you. This is done in absolute secrecy and you are submitting the paper as if you wrote it. Our guarantees for confidentiality make sure that word never gets out about your choice.
If you haven't used a coursework writing service before, you should know that the process goes fast. You can hire a writer to complete your task in hours. Students have ordered from us while at school to catch a deadline for one of the next classes.
But, we aren't the only coursework writing service that offers all this online. Since the need for assistance happens all around the world, there are hundreds of companies that offer it.
Just like in other industries, quality differs in this one, too. That's what makes us different from other content writing companies. When you hire our team, you can expect many benefits in return for your payment.
Benefits from using the best coursework writing service
People recognize Superiorpapers as the greatest coursework writing service because we offer continuous, quality service at a great price. Some of the things that make our customers choose us are:
We assist every customer regardless of his level, subject, or topic.
Our service has a guarantee for quality, backed with free revisions on request.
Every coursework you receive from us is custom e. has no plagiarism in it.
We are a cheap coursework writing service with competitive prices and excellent discounts.
No matter what your deadline is, if we offer it – we deliver.
We work around the clock, which means that you can get coursework anytime you need it.
Perks like these are what make customers choose our coursework writing service over others.
Why students choose our online coursework writing service
Students have many reasons to get their coursework done by others. In our many years of providing coursework writing service, we uncovered a total of 4 most common reasons why they choose to delegate instead of writing their tasks:
Time restrictions. When in school, you have many obligations. There's homework, endless essays and papers, classes you must attend, and exams you have to study for. For many students, there's also a part-time job, and parties that make college life a little more bearable. This is why many don't have time to do all of their coursework.
Tough tasks. A lot of the coursework will be easy and assigned to strengthen your knowledge. Some of it will be more complicated, demand more effort and time. There will be coursework that's assigned by an unreasonable professor. When tasks are too tough, students send them to us.
No research access. For many of your assignments, you'll need to perform research. This means sitting in a library or looking at your screen, trying to figure out what to include and what to exclude. To make this easier or get good sources, students delegate it to our coursework writing service.
Limited writing skills. People tend to be greater at one thing compared to another. We are all different. So, who says that you must be great at writing? Many students arent and yet, they are expected to be. When a student is bad at writing, he needs assistance impressing professors.
How our coursework writing service hires the best writers
We make everything possible for a student. With Superior Papers on your side, you can take a break from doing your coursework and homework. You can go to a party, spend a lazy day at home, or chill with your friends and family.
Our job is to handle the hardest assignments you have, meet deadlines you feel like you would never be able to meet, and impress your professors enough to give you amazing grades.
All of this is made possible by hiring amazing writers. That's the forte of our coursework writing service – we employ the best bunch of writers who handle coursework regularly and with amazing results.
To do it, we set high criteria that potential employees must meet. Our search is narrowed down to native speakers with a university degree, at least 2 years of academic writing experience, and great organizational skills.
This is all we have in our company – and it's the best team you can ever find. One of the reasons why our coursework writing service has obtained such trust from customers from all over the world is that we hire and assign the right writers.
That's true – we also assign a perfect writer to your task. It won't be just any writer. We won't assign a biology major to your history research paper. We'll find a person who specializes in that subject, has enough time to dedicate to it, and is organized and focused on details.
This writer will take your order details and check them. He'll let you know if he needs more information. If he doesn't, he'll write your paper and send it before the deadline. That's how our high-rated coursework writing service has operated for over a decade.
Features at our custom coursework writing service
Our coursework writing service offers you many things if you trust us with your assignments. Not only do we offer you the best writers to work on your tasks, but we also offer a set of features that you'll hardly find elsewhere.
When you get your paper, you'll get some free things with it. These include free editing, bibliography, title page, etc. On top of that, you get unlimited free revisions if you need any. Our coursework writing service has an amazing guarantee for quality and delivery, which means that you can request some fixing of your task if you find errors in it.
In your order form, you'll also be given a chance to choose between a variety of special features. You can choose a writer you used before, add some extras such as additional proofreading, or get one of our top 10 writers to work on your assignment.
Once you become our customer, you can expect feature after feature added to your benefit. You get 10% or 15% off depending on how frequently you order. If you haven't bought a paper before, our greatest feature for newbies is the 20% first-time discount.
FAQ
Can I add some materials for a writer in my order?
Absolutely. Our goal is to provide you with the custom coursework you need. In the order form that you will find on our website, there are several steps that you need to fill to get your assignment. The second step i.e. ''Other details'' is the spot where you can share any requirements and instructions you have for the writer.
Can you do a PowerPoint presentation of my coursework?
Yes. Superior Papers offers students the option to buy a cheap presentation as a separate service or request it in addition to their coursework. In the order form, you will find an additional service called ''presentation''. This will be provided in addition to the coursework writing you requested.
Who are your coursework writers?
To keep all of our customers safe and happy, we employ only the most qualified writers online. Every writer in our team holds a degree from an accredited university. They are either Masters or Ph.D. degree holders. In addition to this, we only employ people whose native language is English. This helps us assure the assignment you get online is of high quality and error-free.
What minimum deadline for coursework writing?
Our fastest offered deadline is 3 hours. However, based on the limited time we have with such orders, we have to limit this to up to 3 pages. If your coursework is longer, you'd have to pick a longer deadline to give us time to create custom and quality content for you. In fact, when you buy papers from us online, we recommend that you order with longer deadlines – we can offer you much lower rates if you do this.
How do you control the quality of written coursework?
We have several rules in place to make sure that all our customers get not only cheap but also top-notch, original paper. Before we deliver the work of our writer, we send it to our quality assurance team. This team comprises other writers and editors who ensure that the person assigned to your paper met your instructions and delivered an error-free, plagiarism-free paper.
Is using your service safe?
The safety of our customers is one of our top values. We keep all personal information in the encrypted database and never share it with a third party. For all financial operations, we use reliable payment systems. You can feel confident while getting coursework writing help on our website.
How does your service pick a writer for each order?
The first thing you should know is that we hire only professional coursework writers. No matter what writer will deal with your order, the result will be excellent. Our algorithm picks an author according to his/her experience, area of expertise, and workload. In case that's not your first order, you may require a specific writer in the ordering form.
How can I contact my writer?
After our algorithm chooses a writer for your order, you can communicate with him or her via our messaging system. In case you have questions about our service in general - contact our customer support managers via live chat.
What should I do if I'm not satisfied with my paper?
Our service follows a Revision policy. According to the policy, all our customers can request free and unlimited revisions. You can send a request after you get help with coursework writing.
Related Services: